Page 6 of 6 •
1, 2, 3, 4, 5, 6
First topic message reminder :
Hi, Hello, Welcome!
It's time for the fun part now! The auctions. 
This thread will be for the captains to probably drop some hints and the players to know where they might be heading to!
You are free to discuss anything and everything regarding CwSim here. Spamming will not be tolerated ( Ofc I can spam I'm awesome )!
I myself will provide some interesting news every now and then :P So.. Let the fun begin!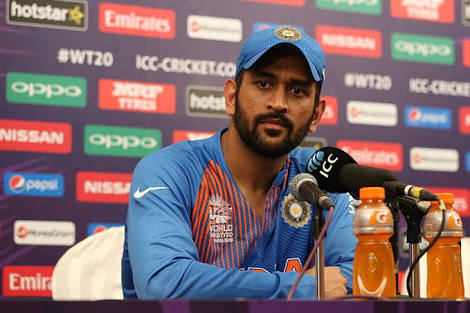 ---
BREAKING NEWS
---
ASHRAF AND NISHCHAL BECOMES HIGHEST EARNERS FOR THUNDERBOLTS
After spending lots of time, Mangers have finally announced their buys before the Auction.
The Blue Knight Hawks (Owned by Yasin Cool) - Yasin manged to buy Fardin Kibria again who was co-owner of this team last time for 2 Crores.
Balance Left: 38 Crores
The Renegades (Owned by Raminder Singh) - It was harsh auction for them as Raminder failed to buy his two players as his player bids were slightly less compared to others. Raminder will be on hunt tonight during the auction. Big chance for all new players to join them tonight.
Balance Left: 40 Crores
The Dynamos (Owned by Deb Roy) - A very successful moment for Dynamos and Debroop as they got both of their players who have great history in CWSim. Ex Hurricane player Venky Guru who was sold for whopping 6 Crores will now play for Dynamos while Ex-Thunderbolt player Fahad Mohammad will also join them for 4 Crores.
Balance Left: 30 Crores
World Dominators (Owned by Arjun Ramesh) - It was a disappointing auction for Aj as he struggled to get back his ex players back in the squad even after placing good bids. Arjun will have to try his luck again during the auction now to attract some decent F Players.
Balance Left: 40 Crores
Cosmos (Owned by Gursheen Singh) - After taking ownership from Budhaditya at last moment, Gursheen was successful to sign him as player as well as old star Deepak Kumar Nayak in Cosmos. A very successful team in past but can they succeed this season as well?
Balance Left: 36 Crores
Thunderbolts (Owned by Vighnesh Nair) - Vighnesh went all out attack for the 2 players he wanted desperately as he spent 7.3 Crores each on Ashraf Chohan and Nishchal Pandey. Their one-third of balance is over now which means they will have some struggling time during the auction which will start from tonight.
Balance Left: 25.6 Crores
Roaring Warriors (Owned by Nikhil George Joy) - A very smart auction as Nikhil was able to convince Syed Aqi to bring back into the squad for the base price of 1.2 Crore only while he spent 4 crores on Parth Dedhia who was in high demand tonight.
Balance Left: 34.79 Crores
Hurricanes (Owned by Haseeh P P) - Hurricanes managed to get ex Dominators player Sanjay P Nambiar for 3.61 Crores tonight. They couldn't get their 2nd player but Haseeh would be convinced with this phase.
Balance Left: 36.39 Crores
Devils United (Owned by Šourav Chakraborty) - Devils United decided to play a smart role in this phase and saved their money for the whole auction but still they went on to buy the new player in ManiGandan S Krishna for just 25 Lakhs. DU have to work hard on auction but their budget will definitely help them to achieve their goals.
Balance Left: 39.75 Crores
AlfaStars (Owned by Rishabh Tandon) - AlfaStars are all set to make their debut in CWSim and they would be really happy to sign their 2 players which they were looking for. Rising Star Nikhil Nik was sold for 4 Crores to them while Sai Jagan is all set for this new chapter as he was sold to them for 2 Crores.
Balance Left: 34 Crores
____________________
Level 21





---

Posts

: 12768

---



---
I'm excited to be joining my new team Hurricanes looking to forward to it cheers x
Level 11





---

Posts

: 1428

---



Level 31





---

---

Posts

: 34413

---



I'm really looking forward to provide everything i can for devils united
Level 7





---

Posts

: 284

---



Page 6 of 6 •
1, 2, 3, 4, 5, 6
---
Permissions in this forum:
You
cannot
reply to topics in this forum