Page 15 of 15 •
1 ... 9 ... 13, 14, 15
First topic message reminder :
Match 22: 
AlfaStars vs Devils United

Rishabh Tandon - the owner of this team would be happy with his personal performance but not with his teams. None apart from rishabh has clicked in batting and apart from rashid no one has been able to take wickets for them. Today they will look to give out a complete team performance rather than relying in couple of players. The form of Sai Jagan [20-0-141-0] and Johnny [2 ducks in 2 matches] has been the biggest torment for them.

Bloodthirsty - yes that's what describes them the best. The opposition knows that and have been good enough to deny them the blood. But today might be the day when they taste the blood of victory for the first time in this Castle Lager 2017. Batting has clicked but bowling has let them down on previous two occasions. I Ismail [score of 76 and 99 in 2 matches] has been doing well so far but hasn't been able to get them over the line. Lot will depend on how Y. Iqbal and Shakib-Al-Hasan play today.
THE MATCH WILL BE PLAYED AT:
Level 28





---

Posts

: 26828

---



---
Bat Cool wrote:

Akash Dharmaraja wrote:Fardin 100 

My 84 + 6 catches 

and EVANS 6 wickets haul <3333333333 

MADE MY DAY 

49 allout

  

PERFECT REVENGE

You and Fardin <3333 you guys played perfect champ of our team !

Shakib with a quick fire as wel ! & finally

Evans <3333 you and Evans are the AS today
FAREWELL MATCH for FARDIN :/
Akash Dharmaraja wrote:

Bat Cool wrote:

Akash Dharmaraja wrote:Fardin 100 

My 84 + 6 catches 

and EVANS 6 wickets haul <3333333333 

MADE MY DAY 

49 allout

  

PERFECT REVENGE

You and Fardin <3333 you guys played perfect champ of our team !

Shakib with a quick fire as wel ! & finally

Evans <3333 you and Evans are the AS today

FAREWELL MATCH for FARDIN :/
No will convince that noob to take his retirement back
____________________
Level 32





---

Posts

: 36398

---



Bat Cool wrote:

Akash Dharmaraja wrote:

Bat Cool wrote:

Akash Dharmaraja wrote:DU won without MANI 
*INTERESTING*

Wait Mani who ?

MONEY

That's what I thought you meant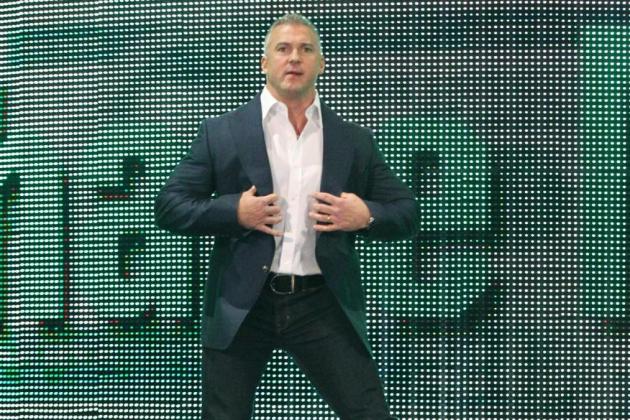 here comes the moneeeeeeeeeeey 
Bat Cool wrote:

Akash Dharmaraja wrote:

Bat Cool wrote:

Akash Dharmaraja wrote:Fardin 100 

My 84 + 6 catches 

and EVANS 6 wickets haul <3333333333 

MADE MY DAY 

49 allout

  

PERFECT REVENGE

You and Fardin <3333 you guys played perfect champ of our team !

Shakib with a quick fire as wel ! & finally

Evans <3333 you and Evans are the AS today

FAREWELL MATCH for FARDIN :/

No will convince that noob to take his retirement back
afridi
Akash Dharmaraja wrote:

Bat Cool wrote:

Akash Dharmaraja wrote:

Bat Cool wrote:

Akash Dharmaraja wrote:Fardin 100 

My 84 + 6 catches 

and EVANS 6 wickets haul <3333333333 

MADE MY DAY 

49 allout

  

PERFECT REVENGE

You and Fardin <3333 you guys played perfect champ of our team !

Shakib with a quick fire as wel ! & finally

Evans <3333 you and Evans are the AS today

FAREWELL MATCH for FARDIN :/

No will convince that noob to take his retirement back

afridi
Yes
But we need hi. To stay
who cares if he can't come online
____________________
Level 32





---

Posts

: 36398

---



Super Saiyajin wrote:

Match 22: 

 

AlfaStars vs Devils United

  

Rishabh Tandon - the owner of this team would be happy with his personal performance but not with his teams. None apart from rishabh has clicked in batting and apart from rashid no one has been able to take wickets for them. Today they will look to give out a complete team performance rather than relying in couple of players. The form of Sai Jagan [20-0-141-0] and Johnny [2 ducks in 2 matches] has been the biggest torment for them.

Bloodthirsty - yes that's what describes them the best. The opposition knows that and have been good enough to deny them the blood. But today might be the day when they taste the blood of victory for the first time in this Castle Lager 2017. Batting has clicked but bowling has let them down on previous two occasions. I Ismail [score of 76 and 99 in 2 matches] has been doing well so far but hasn't been able to get them over the line. Lot will depend on how Y. Iqbal and Shakib-Al-Hasan play today.

THE MATCH WILL BE PLAYED AT:




Nice post bro
Level 9





---

Posts

: 685

---



Page 15 of 15 •
1 ... 9 ... 13, 14, 15
---
Permissions in this forum:
You
cannot
reply to topics in this forum