Once you capture a Pokemon, it is your responsibility to grow it stronger and better and even evolve it to he next level.
Here in this game, we have the following things that you have to control for your Pokemon -
Earning Level (Minimum 1 and Highest 100) for the Pokemon part of a battle:
Each Trainer vs Trainer Battle win gives 2 LP (Level Points)
Each Gym Battle win gives 10 LP.
Abilities:
For each unique Pokemon, there is a list of options to chose from as the Special Ability of the Pokemon.
Player can select an ability for his Pokemon once it reaches 50 LP.
For example:
.
Moves:
After every 10 LP, a trainer can select 2 new moves for its Pokemon. A Pokemon can have 4 moves at one time. To learn any further new moves, it has to forget any 1 of its old move.
For example:
Stats:
Each Pokemon also improves few specific powers with time. A Pokemon starts with 0 stats. After every 25 LP, A Pokemon will get 125 more MP (Move Points to distribute among the following fields)
Evolve:
A Pokemon can evolve if not its last form after it has 75 LP.
The new form of Pokemon will start with 50 LP and 250 MP.
Last edited by sV on Mon 26 Jun 2017, 3:29 am; edited 1 time in total
____________________
Level 48





---

Posts

: 71137

---



This is great
____________________
Level 32





---

---

Posts

: 37071

---



Phirse Pokemon.

Are re nice
Level 24





---

Posts

: 19728

---



Oh..
Using Pokemon Showdown!
Btw that specific MP is called EVs
 as written and you earn them when you defeat a pokemon
e.g. : If you defeat a Geodude you will give +1 in defense 
Each pokemon has a EV yield associated to it
____________________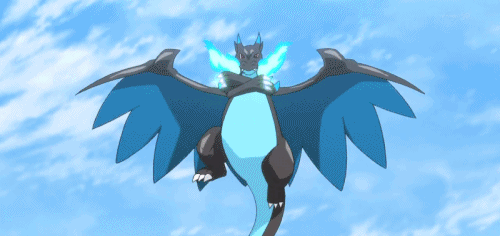 Level 25





---

Posts

: 21735

---



Level 17





---

Posts

: 6389

---



Level 28





---

Posts

: 26828

---



I know a lot abt pokemon !
Level 31





---

Posts

: 33555

---



---
Permissions in this forum:
You
cannot
reply to topics in this forum